Join us for the last wine festival of 2014.  We'll be in the Kintner House located on the corner of Chestnut Street and Capitol Avenue

(between the Library & Hayeswood Theater) from 3-7pm (or 2pm for those who purchased the pre-sale tickets).  This will be the final weekend for Spiced Apple until the next vintage is release August 29th, 2015.  And, our current inventory is running low for Bluebird.  The next vintage of Bluebird will not be released until sometime in April so be sure to stock up now.  Be sure to pick up those last minute Christmas gifts including our bottles of Bread Dipping Spices, Bags of Mulling Spices, gourmet vinegars, and Grape Jalapeno Jelly, just to name a few.  We will also have a good supply of our "Reindeer Flight Enhancement Supplement" on hand.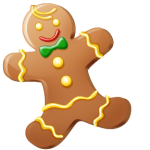 Can't make it to the festival?  Join us December 20th and 21st for our Christmas Open House.  All wine will be 15% off and all of our Pink & Berry T-shirts will be just $7.48/e + tax.  We'll have a large selection of old fashioned Christmas treats for everyone to sample including sugar cookies, divinity, rock candy, peanut brittle and more.