FREE Local Visitor Guide | Great Local Offers
Join us at New Albany's Spring Wine Walk – more information forthcoming.
Best Vineyards Winery & Distillery will have a booth at the Spring Extravaganza! April 22 & 23!  Stop by and see us!
The Corydon Extravaganza is promoted and curated by Joe & Lindsey Poe, owners of the Old Town Store and Poe's Vintage Goods. It was first started in 2013 as a traditional Antique Show. It has morphed over the years into so much more. We are now considered one of the Best Vintage & Antique Flea Markets in Southern Indiana with a splash of Art Show, Food Trucks and Wineries. All of this wraps up to be an amazing shopping experience. So, grab a friend, family member, neighbor or coworker and come shop one of Indiana's best festivals.
Early Bird Tickets for Saturday April 22 are $10 for 8:00 a.m. – 10:00 a.m.  General admission that day is $5 for 10:00 a.m. – 5:00 p.m.
Tickets for Sunday April 23 are $5 for 10:00 a.m. – 3:00 p.m.
Advanced tickets or more information:  https://corydonextravaganza.com/
All events are rain or shine and mostly indoors.  All tickets are sold at the main gate day of the event – CASH ONLY!  13 years and under are free!  Parking is free!  Pets are welcome!Harrison County Fairgrounds
341 South Capitol Avenue
Corydon, IN 47112
Best Vineyards Winery & Distillery will be at the Garden Gate Wine, Jazz & Craft Beer Festival!
Saturday, April 29, 2023 Noon – 6:00 p.m.
The annual Jazz, Wine, and Craft Beer event is returning once again in the beautiful Market Street Park in downtown Huntingburg, Indiana.  Festival patrons can enjoy wine and craft beer sampling, while listening to talented jazz musicians!
From 12pm to 6pm EST, wine, craft beer, and food vendors overtake Market Street Park for festival patrons to enjoy sampling and purchases.  Talented jazz ensembles take center stage, bringing further excitement!
Be on the lookout for updates as more details on the vendors and jazz musicians will be announced as the festival approaches.
The Garden Gate Festival is coordinated by the Dubois County Chamber of Commerce, an organization that serves businesses of all sizes by providing leadership, advocacy, and member-to-member collaborative opportunities by working at a county, regional, and state level to foster growth and profitability for its members.
ADMISSION Options:
-Children free
– $10 General Admission (18 yrs or older)
OR
– $25 Sampling Admission includes entry, wine and craft beer sampling, and a commemorative glass.  Save $5 on your ticket if you purchase it April 1 – 15.
https://gardengatefestival.com/
Market Street Park is located at the intersection of North Geiger and Market Street, Huntingburg, IN.  Parking is available on North Geiger, 3rd & 4th Street.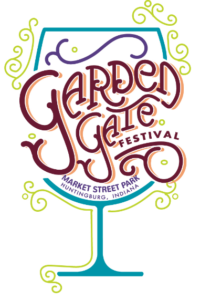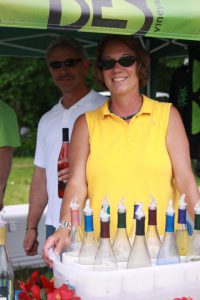 Best Vineyards Winery & Distillery will be at Southern Indiana Uncorked!  We'll have our slushies out along with a selection of mouthwatering cocktails.
A souvenir tasting glass for the first 1,000 through the gate and free sampling.  The event will be held rain or shine. Please check the Southern Indiana Uncorked Facebook page for weather related information.
Admission and more details forthcoming.