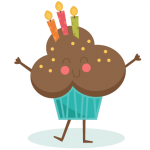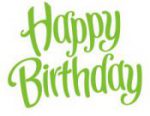 All the wineries along the Indiana Uplands Wine Trail will be serving sweet or savory treat.  Best Vineyards will have Angel Food cupcakes with a Lemon Curd filling and Cream Cheese icing.  There will also be a small selection of Angel Food cupcakes with a fresh Strawberry filling and Whipped Cream frosting.
Winzerwald Winery will feature grape cupcakes with grape preserve centers paired with your choice of a dry or sweet wine.  French Lick Winery will be offering a paired wine and cheese selection.  Owen Valley will delight visitor's taste buds with a dark chocolate cupcake with chocolate ganache.  Butler Winery will be serving miniature cheesecakes all weekend.  Huber Winery will be offering anniversary cookies with sprinkles during a tasting in the loft.  Visit Oliver Winery, Turtle Run Winery & Brown County Winery to discover their celebration treat.
Wine sampling.  Spirits sampling.  Beer sampling.  Car show.  Jazz music.  Art market.  And much, much more.
NEW EVENT LOCATION:  The Huntingburg City Park   at    203 S. CHERRY STREET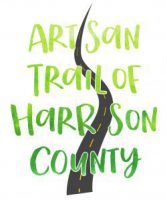 The Artisan Trail of Harrison County (ATHC) is a coming together of artisans within Harrison County and the surrounding area.
This is the first of 4 scheduled Saturdays at Best Vineyards and Winery where members & guest of the Artisan Trial of Harrison County will gather together and display work for sale and provide working demonstrations.   See woodturnings by Rob Roby, knives by Bill Keeton, pottery by Carl deGraaf, metal arts by Jason Wright, paintings by Linda Shoults, photography & ink drawings by Sheryl Scharf, food by Hensley's Homegrown or 3D Valley Farms, and more.  
Musical entertainment will be provided by Marty's School of Music.  These talented young artist will be playing for tips.  Please help support our musical youth and our local artists.
More activities will be added to make these days into fun, festive events for art, music, food and wine lovers.  Watch facebook for posts and more info about a glass painting class and a hands on Fimo Clay crafting class during this marketplace event. 
Join us at the 18th annual Vintage Indiana Wine & Food Festival at Military Park in downtown Indianapolis! An award-winning festival promoting Indiana wine and food. Celebrate with the Indiana wineries as they offer samples of more than 200 award-winning wines (Adult ticket only,  ID required, and First 10,000 receive etched wine glass!)