Welcome to Best Vineyards & Distillery
With the success of the winery, Best Vineyards has introduced high quality artisanal spirits in to the market.
In 2015, the decision was made to add a new building and install a distillery on the property.  By the end of 2016, the first batches of vodka and modern liqueur were flowing from the distillery.  With the addition of attractive packaging for the premium spirits, the Best Distillery was ready to go.
Our formulations use all natural flavorings with no artificial ingredients
Each bottle of finely crafted spirit starts with locally grown grains directly from the grain mill, to our still, and in to our unique bottle. Our artisan spirits are hand crafted, fermenting in small 600 gallon batches. Liqueur modern is our style of distillation and presentation.
Spirit products include flavored liqueurs, vodka and white rum
Based on our experience in crafting our amazing fruit wines, we feel that our bold fruit flavored spirits will stand out among the competitors.  Our wine products have won over 50 medals in various local and international wine competitions.
Quality is our highest priority
Best Distilling is proudly producing handcrafted modern products utilizing a unique mash bill with a focus on quality through locally grown fruit and unique premium packaging.
Contact Best Vineyards & Distillery today
Your taste buds will experience lush, full flavors with elegant and earthy aromas.
Blackberry Liqueur
Hand selected, all-natural blackberry flavor.
Potency: 40 PROOF / 20% Alc/Vol
Color: Purple Berry
Nose: Sweet blackberries and warm liqueur
Body: Smooth blackberry sweetness  upfront with the subtle fade into traditional notes
Finish: Slight sweetness rolls into warm liqueur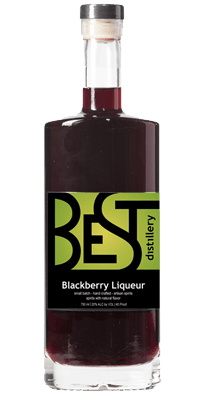 Caramel Apple Liqueur
Fresh Apple Flavor with a Caramel finish liqueur
Potency: 40 PROOF / 20% Alc/Vol
Color: Golden Amber
Nose: Fragrant Apples with Caramel sweetness
Body: Savory crisp apple flavors with caramel sweetness
Finish: The caramel flavors hold on your palate with the warm, richness of the apple in a subtle liqueur finish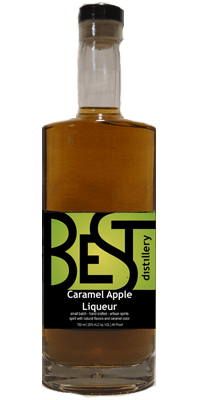 Peach Liqueur
Peach Flavored liqueur is fragrant and flavorful
Potency: 40 PROOF / 20% Alc/Vol
Color: Golden Amber
Nose: Fragrant peaches
Body: Smooth savory peach flavors with liqueur undertones
Finish: The peach flavors roll into the soft familiar warmth of rich, subtle liqueur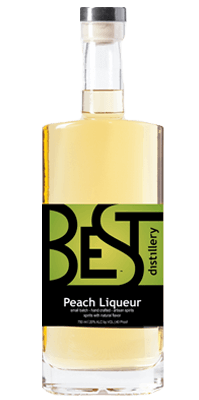 Vodka
Best Vodka is clean and refreshing, but is neutral to the taste making it the perfect choice for cocktails
Potency: 80 PROOF / 40% Alc/Vol
Color: Translucent, Clear
Nose:  Rainwater
Body: Smooth flavor
Finish:  Soft and Warm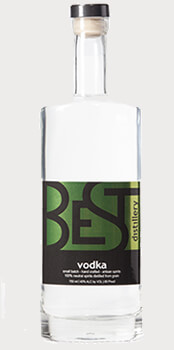 White Rum
Handcrafted rum from molasses
Potency: 80 PROOF / 40% Alc/Vol
Color:  Pale, Clear
Nose:  Fresh aroma with light hints of molasses
Body: Light body
Finish:  Shiny rum with an understated sophistication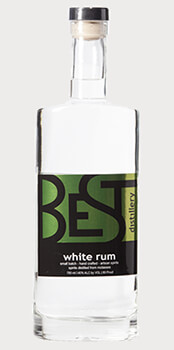 Limoncello
Fresh Tangy Lemon Flavor with a Velvety finish*
Potency: 60 PROOF / 30% Alc/Vol
Color: Golden Yellow
Nose: Crisp, Citrus Lemon flavor
Body: Burst of full body lemon flavors
Finish: The deep lemon flavors rest in your mouth with the velvety depth of a subtle liqueur finish
* Seasonal production