3 new GOLD Medals to add to the collection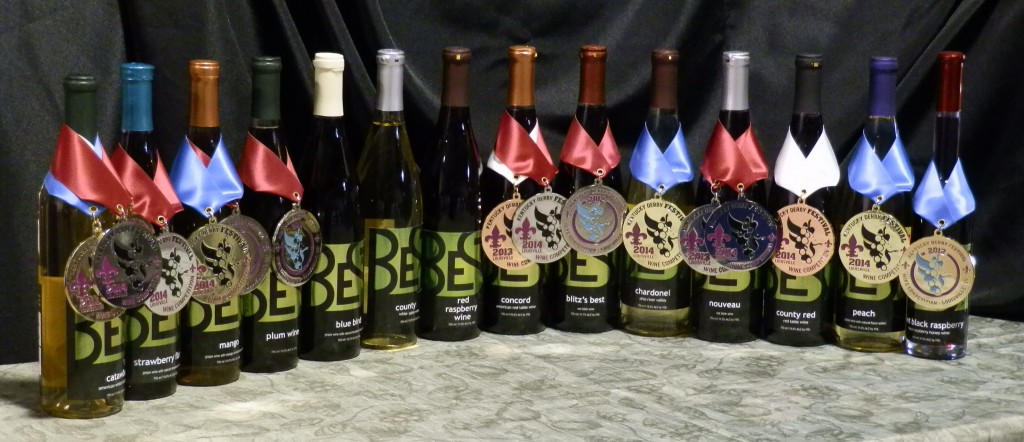 Congratulations to Red Raspberry, the newest vintage of Bluebird, and our newest wine, County White (a dry Catawba), for receiving Gold medals in the Kentucky Derby Festival Wine Competition.  Click the link above for a complete listing of the winning wines and wineries.  These 3 wines will be featured at our booth during the Kentucky Derby Wine Fest on the Belvedere April 28th and 29th.  Reserve your tickets now before their all gone.
Watch our website later this week for more information about the release of the 2014 Bluebird and the upcoming Cheese Lover's Weekend, April 11th and 12th, presented by the Indiana Uplands Wine Trail.  Also, watch for our booth during the Spring Beer Walk in Corydon on April 11th.  We will be in the parking lot of Red, White & Blush.