It's BACK!!! Spiced Apple Release 9-1-17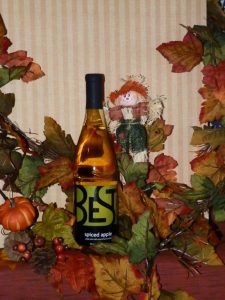 As Hurricane Harvey makes his way to Kentuckiana and brings cooler temps to the region, our thoughts turn to the upcoming fall season.  And Fall means one thing:  The arrival of SPICED APPLE WINE.
Join us this weekend for our official 2017 release of this exceptional crowd pleaser.  A blend of big juicy apples and grape wine with the spicy fall flavors of cinnamon, ginger and a hint of clove.  All sweetened to perfection.  It's perfect sipped warm, chilled or room temp.  Get yours today.