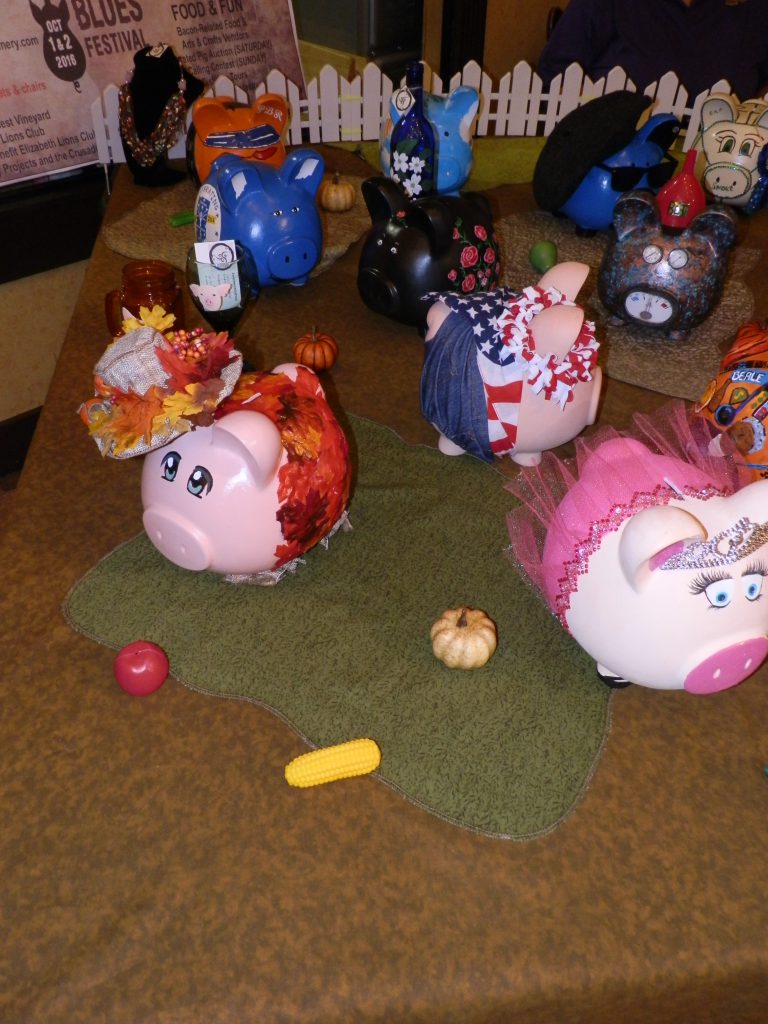 Bacon.  Blues Music.  Beautiful Weather.  And some truly spectacular swine on the auction block at 4pm Saturday.
WDRB 1          WDBR 2          WDRB 3          WDRB 4          Click the links to see our TV coverage.
The Southern Indiana Bacon and Blues Festival, hosted by Best Vineyards and the Elizabeth Lions Club, promises 2 fun filled days of great Blues music and mouth watering bacon.
The festival includes arts and crafts booths of all kinds, October 1st & 2nd.
Enjoy tours of Best Vineyards new distillery with the purchase of a "pig pin."
Wine tasting and purchases from Best Vineyards will also be available during the event.
Bands include Jimmy G & The Sidewinders, The Stella Vees, The Outlaw Gang, Concrete Cowboys and the Jimmy Roberts Blues Band.  See the Events tab for times.
Sponsor Pig Auction on Saturday and a Hog Calling Contest on Sunday.
All proceeds from this event benefit the Crusade for Children and Elizabeth Lions Club Community Projects.