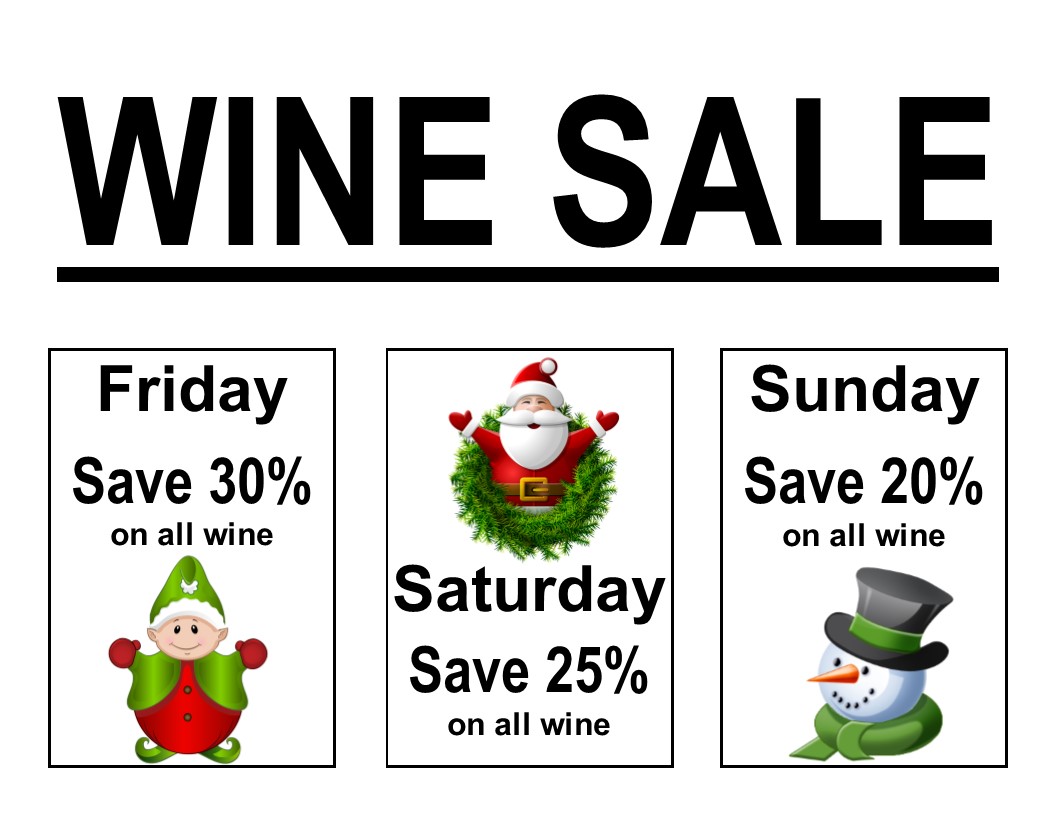 Join us for our annual MEGA WINE SALE at the winery on November 25, 26 & 27th.   Sale prices are good for 1 bottle or 100 bottles of wine.
Save a 30% on all wine on Black Friday, the 25th, the biggest shopping day of the year.
Can't make it Friday?  Stop by on Small Business Saturday, the 26th and save 25% on all wine.
If you survive the shopping frenzy on Friday & Saturday and are looking for a more tranquil setting for Sofa Sunday but don't want to spend it on the sofa, drop in and save 20% on all wine on the 27th.
And, time permitting, we'll be offering free tours of the distillery to anyone who asks.