Mega Wine Sale – Friday, Saturday & Sunday only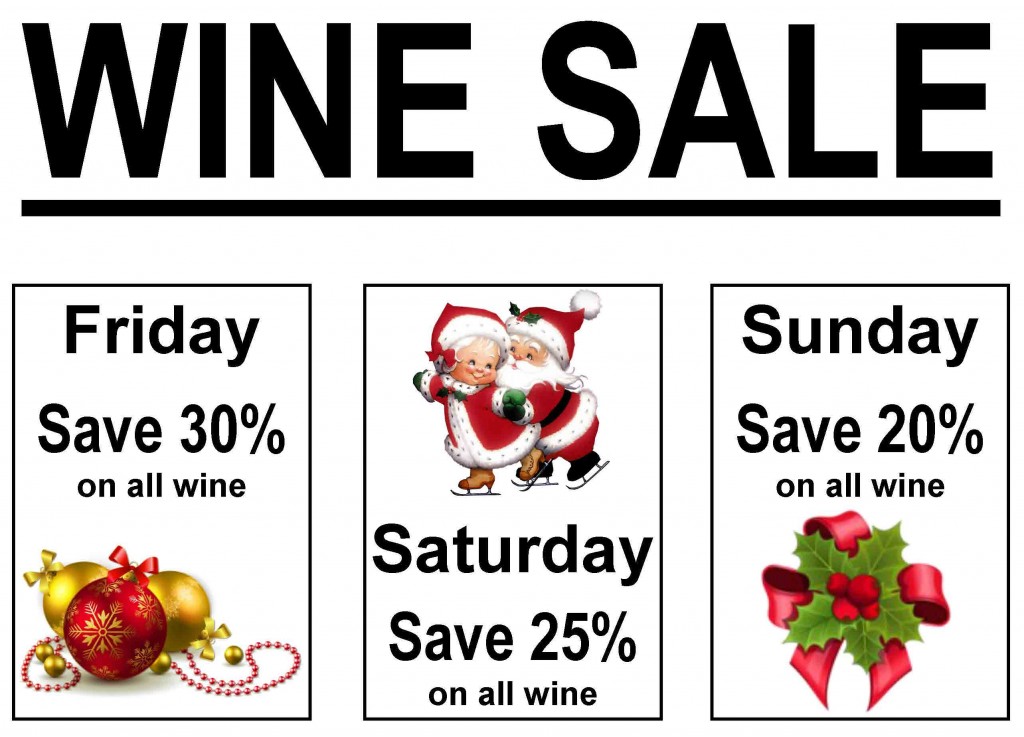 Can't make it to the winery for our mega sale? You can catch us at the New Albany Jingle Walk on Saturday, November 21st from 1-6pm. We'll be in Coleman's Classic Furniture on the corner of Pearl & Main Street.
Some of the posts to the website have been long overdue but were delayed due to computer issues, internet issues (FYI dial-up still sucks), and excessive overtime at the day job.  But, we would like to congratulate the winners of our talent contest.  1st place went to Brandon M.  2nd place went to Dalton Cartwright.  And 3rd place went to The Outlaw Country Gang.  Special thanks to Marty Hublar for putting it all together and to the wonderful group of judges from Conrad's Music Store in Corydon, IN.  You guys (and gals) were terrific.