Merry Christmas and Happy New Year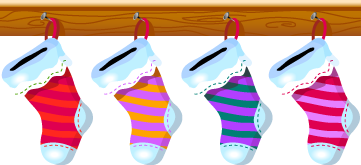 Have you got the Stockings hung by the chimney with care?  Better hurry because it won't belong before St. Nicholas will be visiting.  Not sure what to put in those adult stockings?  Why not fill it with an assortment of wine goodies like some re-usable corks, a corkscrew, or maybe a tasting guide.  Whatever you chose, we wish you a warm, safe and happy holidays.  And as always, please drink responsibly.

We'll be open on December 24 til 4pm for those last minute shoppers needing bottle wine for the holiday table or to give as a gift.  The winery will be closed on Christmas Day so we can enjoy time with our family  but we'll return on December 26th.