Nouveau Weekend starts Nov. 20 thru Nov. 23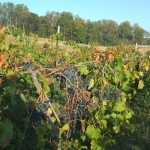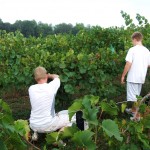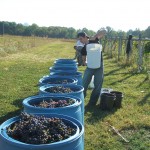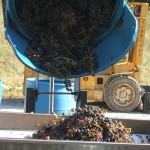 The long journey began with the first bud break in early spring.  The cold winter may have affected many things but the Chambourcin grape seemed to have had a good laugh at Mother Nature and thrived despite her.  The cool summer followed by a warm fall produced large succulent clusters of grapes begging to be made into wine.  Some were crushed and pressed while others were crushed and fermented on the skin.  But a few select clusters of Chambourcin were lovingly placed in a tank with a few clusters of NY Muscat grapes and began the special fermentation process know as carbonic maceration.   The result is the first wine produced from the 2014 harvest.  Lightly sweetened, this young wine is quite tasty with bright, fruity flavors that pair perfectly with Thanksgiving dinner.
Looking for that unique holiday gift for someone special or a great story to tell at the Thanksgiving Day dinner table this year?  Why not tell your guests about your own bottling experience at Best Vineyards during our Nouveau weekend, November 20 thru 23.  (It also makes for a great photo op.)  In keeping with the fifty plus year tradition in France, customers who wish to purchase a bottle of the 2014 Nouveau wine this weekend will get the opportunity to rinse, fill, cork and label their own bottle of wine.  This wine was produced in the traditional style of the French Beaujolais Nouveau's but with a Hoosier twist.  Chambourcin and NY Muscat clusters are fermented in a process called carbonic maceration which have produced a very young, fruit forward wine that will pair well with next week's turkey.  It is also the perfect wine for making that fall favorite, warm mulled wine.