Watch for us at Harvest Homecoming, Oct 11 from 11-7pm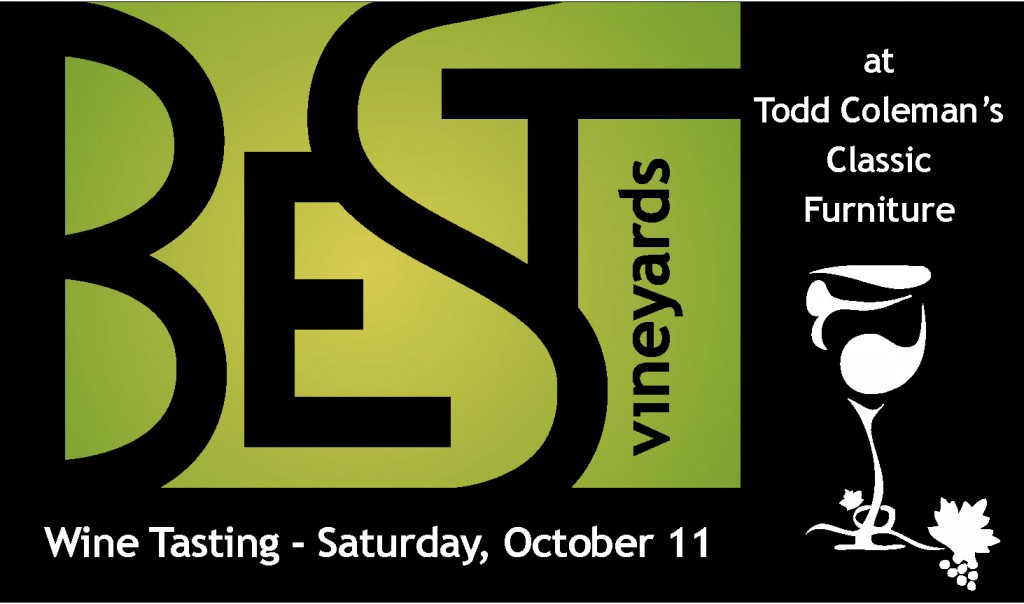 Join us on Saturday, October 11th, from 11-7pm for wine tasting during the Harvest Homecoming festivities.  There will be a $5 fee for the wine tasting which will include unlimited wine tastings and a Best Vineyards souvenir wine glass.  Guests can purchase a glass of wine to enjoy during the festival (try the warm mulled wine) or they may also purchase wines to take home (ask about our claim tickets so you can pick it up later).  We will also have a selection of other wine related items such as our gourmet cheese trays, mulling spices, and bread dipping spices available for purchase.  Guests may re-enter the venue as long as they are still wearing their wristband and have their wine glass.
If you're a morning person, look for us in Laconia, IN in front of the Post Office for wine tasting during their annual Laconia Days festival.  The parade begins at 11am.  And will be followed by the Old West shoot out in the 4-way.  The Salty Dawgs will also be preforming in the afternoon.  It's sure the be a great day.
Or maybe you just want to sit back and listen to some good ol' rock 'n' roll.  Well, drop by the winery on Satuday between 4 and 8pm to catch the rocking sounds of the Full House Band.  These good ol' boys play a little country and a lot of rock.  And, maybe, the infamous Scotty T will drop in and play a song or two with them.  Who knows?  You'll need to drop in and find out.