The Still has arrived!!!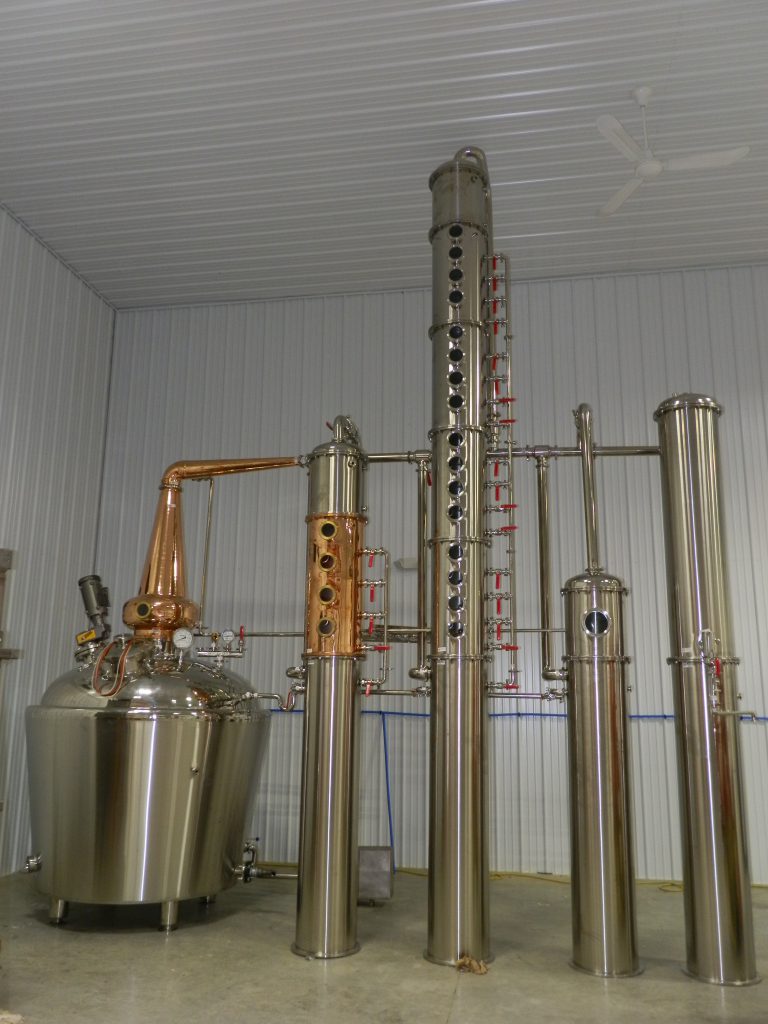 The slow boat from China finally docked in Mobile, AL.  This gorgeous piece of equipment was loaded onto a flatbed truck from customs and made its way to the new Best Vineyards Distillery building on November 1st.  The crew from Artisan Still Design took a few days to uncrate the beauty and to get her installed.  The big Orange Boiler was fired up on November 9th and requires a few tweaks before starting mass production.  The only mechanical things we are still waiting on are completion of the plumbing, a few minor electrical hookups, and installation of the control system for the still.  Once those are in completed, we just have to wait for the Indiana ATC inspection and for them to grant us our distillery permit.  Things are slowly coming together.  Stop by any Saturday or Sunday between now and January 1st for a free tour of our new production facility.  (Sorry, tours are not available during the week.)
Here are a few other pictures we have collected during the installation process.