SPICED APPLE – Official Release 9-1-16
It's official.  Spiced apple is on the shelf.  This is the perfect wine for Fall.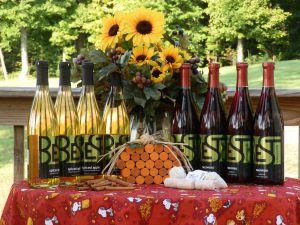 And, while Mother Nature is still clinging to summer with her hot and humid days, those cool fall evenings and beautiful fall foliage are just around the corner.  It's the ideal time to stock up on this awesome wine with cinnamon, ginger and hints of clove.  Last years vintage was such a huge success that we created a batch twice the size of last year's but we have already pre-sold 35 cases.  Don't wait too long to pick up your bottle(s) before they're all gone.